40% of Uninsured businesses never reopen after an uninsured loss.  Another 25% will not survive 1 year after their uninsured loss.  It's important to know what policies are available to protect your business if the unexpected happens.
Click below to download a pdf that lists the most common policies businesses should consider.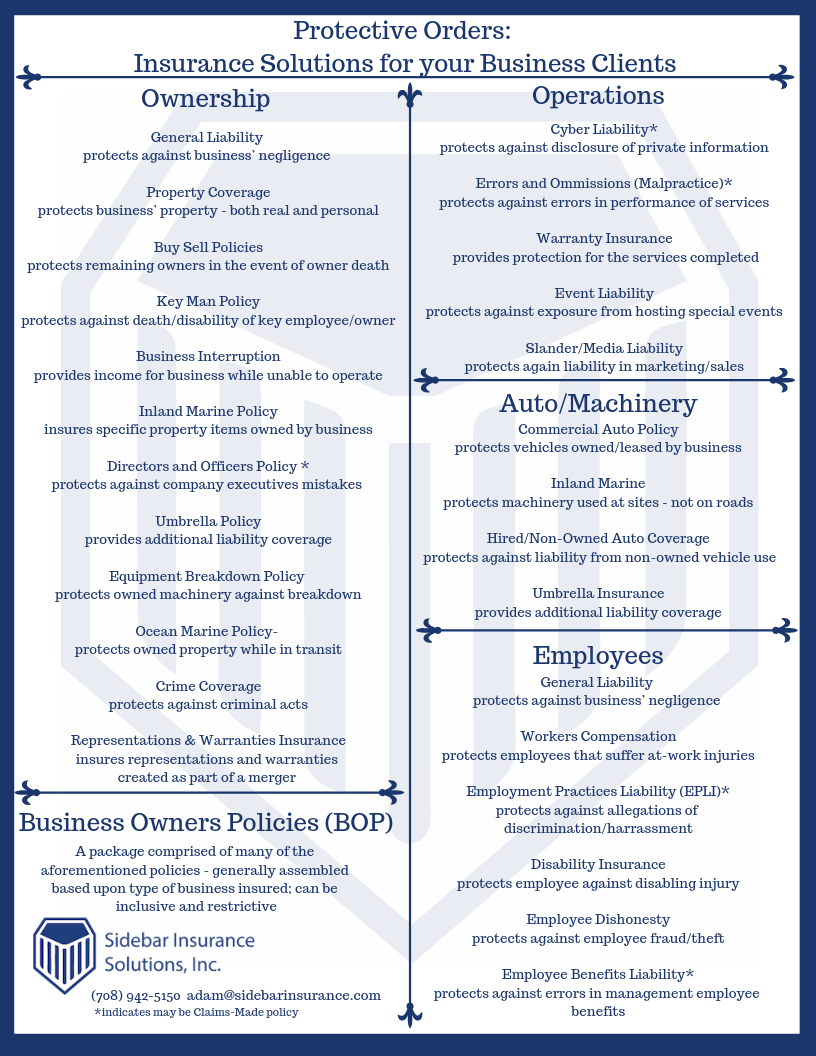 The information included in this pdf is meant for information purposes only – please consult specific policy language for coverage specifics.